Print This Page
Scorpio Gifts to Show
Your Scorpio Lover
Your True Affection
We occasionally recommend and link to products/services we genuinely believe will be highly valuable or create more insight in the matter. Some of these links could potentially make us some money. If you question some of the value or reliability of the recommendations/services, please, contact us !

Below you can find some most unique Scorpio gifts that will touch your Scorpio Lover right in the heart.
There is no better way to bring your Scorpio Lover in her/his 'element' by giving some unique Scorpio gifts that correspond with her/his element.
Scorpio is a fixed water Sign bringing Scorpio home in every situation or event that corresponds with 'fixed water' (just materialize this!).
So, a gift that corresponds with 'fixed water' will do the job if you want to seduce or attract your Scorpio Lover, or if you just want to show how much you value her or him.
Unique Scorpio gifts and presents can be tangible tokens of your true love.
Don't forget to also check our Online Store to search for some additional unique gift ideas.

Put your Scorpio lover into the picture and give him or her a treat from . When purchasing  gourmet chocolates, you are purchasing the crème de la crème of four artisan chocolatiers. Each zChocolat is hand-made in France with the finest all-natural European ingredients, absolutely no preservatives and 100% pure cocoa butter! They ship worldwide.
Scorpios love investigations and research. They want to discover and uncover. Give your Scorpio lover something to puzzle out. How about your romantic message on a puzzle? Boys and men, looking for the most unique and stunning (secret) ways to say I love you to your Sweetheart? ==> The most creative romantic gift ideas. RomanceHer.com Click Here.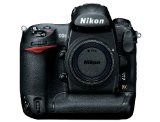 Scorpio is a fixed water sign. What do you get when you "materialize" fixed water (i.e. fixed emotions). Right: photos or images that capture the emotion(s). That's why anything related to photography makes wonderful Scorpio gifts! We at Cosmic Technologies recommend Nikon gear
because we rave about the Nikon brand. We know what we are talking about (but THAT's another story...).
Want to improve your odds to attract that special someone? Want to enrich your current relationships? According to James Kohl, a researcher, odors affect how often we have sex, and with whom. They influence how the brain develops, what we remember, and how we learn. Odors help us tell lovers and family members from strangers and let mothers and infants bond.
Pheromones are natural chemical scents the body produces in order to communicate with others nearby. There is scientific evidence that pheromones may increase your sociosexual behavior and social exchanges. Perhaps a good Scorpio gift idea? What about Pheromone parfum for women (Evening delight)
or Pheromone parfum for men (Romantic)
.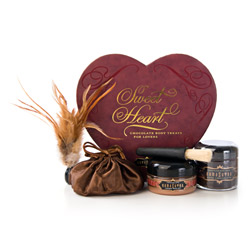 For Scorpio passionate sexual energy is divine. Some Scorpios are sex-mad, anyway they are always interested in sex. Sex toys and other cool adult products that expand Scorpio's intimate life and new experiences make wonderful Scorpio gifts. For some ideas, browse EdenFantasys
, one of the largest and serious online providers of adult products.
If you are looking for some gold jewelry like charms, locket jewelry, chains, anklets, bands, bracelets, pendants or if you are looking for some more personalized and custom engravable jewelry, or if you want to design your own rings, or if you want photo engraved jewelry -- and so much more, take a look at www.picturesongold.com because they may have what you are looking for.


The following links point to unique gifts that have some connection with the zodiac sign Scorpio. For those who like this kind of Scorpio gifts....
If You Are Scorpio, What Is On Top Of YOUR Wishlist?
Share what's on top of your own wishlist if you are Scorpio! Which unique gift would you like to receive?

Share your
birth day and month (NOT the year) and

tell us WHY it's on top of your list

What Other Visitors Have Said
Click below to see contributions from other visitors to this page...