Print This Page
Tickle Matchmaking
Let's take a look at the corporation chart of Tickle Matchmaking first.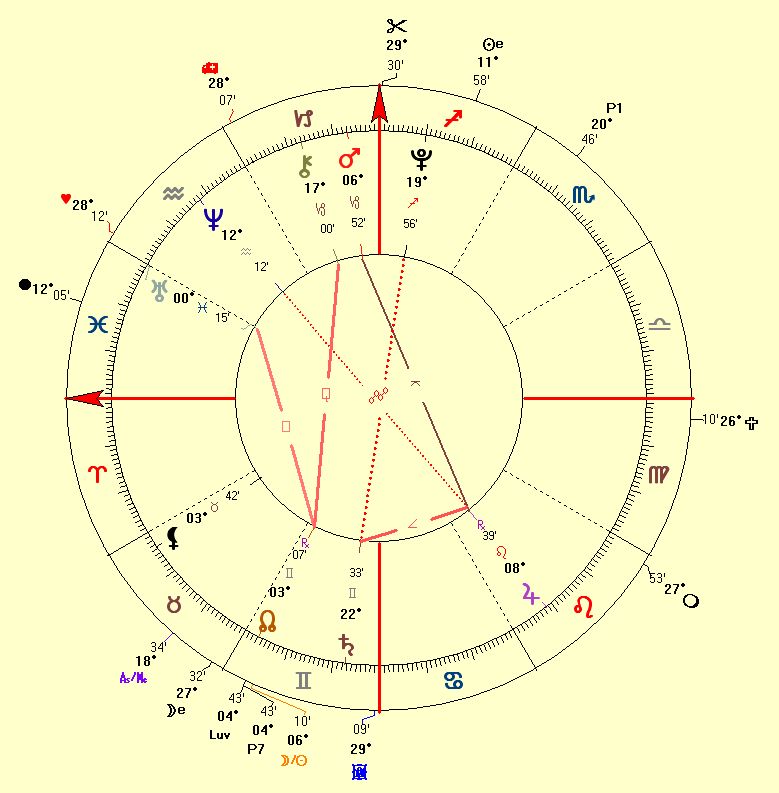 Planetary positions:
Venus: somewhere in Aquarius | Mars: 0°-15° Capricorn | Jupiter: 8-9° Leo | Saturn: 22° Gemini | Uranus: 29° Aquarius | Neptune: 12° Aquarius | Pluto: 19° Sagittarius | North Node: 3° Gemini
Corporation Chart of Tickle Matchmaking
You will know Tickle as the first company to combine consumer insight with state-of-the-art digital technology to generate personality reports uniquely positioned to offer outstanding results.
The company offers more than 200 tests (more than 60 of which are PhD-certified) and is the leading provider of online testing services.
Building on a scientific foundation that helps members learn about themselves and better connect with others (think of their career advice and personality reports), Tickle introduced Tickle Matchmaking service in March of 2003 and has quickly reached a critical mass of millions of subscribers.
Uranus is posited at 29° Aquarius, a very visionary degree.
Jupiter is retrograde in Leo and points to successful endeavors that may reverse due to over-optimism and misjudgments.
This can especially be the case if the Sun (ruler of Jupiter) would square Saturn as this would dampen the creative self-expression of Tickle Matchmaking.
But, as we have no exact date of foundation we are not sure of the exact position of the Sun in Pisces or early Aries.
The best position of the Sun would be early Aries (trining Jupiter).
The worst position around 20° Pisces (foundation mid March) as the Sun would be the apex planet of the T-square with Saturn and Pluto.
Jupiter opposes Neptune, pointing to financial losses in a corporate chart.
Financial issues are something that Tickle Matchmaking definitely should take into account.
What will the future bring? (General trends)<
We hope that Tickle Matchmaking is founded after mid March 2003 so that the progressed Sun will not square Saturn, because a progressed Sun-Saturn square is a burden for any corporation to reach its goals.
As mentioned above, the best position of the Sun would be in Aries as the applying trine to Jupiter would bring wealth and renown.
The Jupiter-Saturn semi-square (crescent phase) denotes obstacles to overcome but there is persistency to reach the goals.
This aspect may also indicate a merging or rebranding in the future.
---